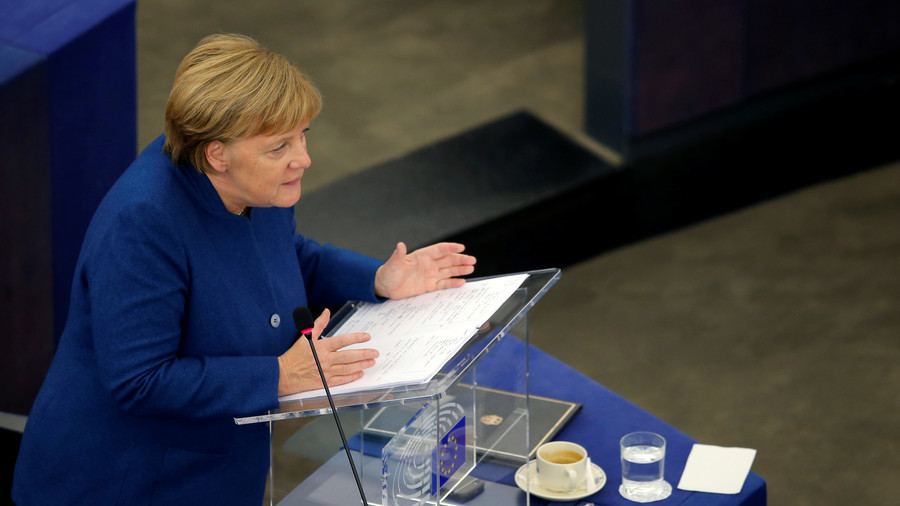 "We should work on a vision of one day establishing a real European army,"
Merkel said during an address to MEPs at the European Parliament in Strasbourg on Monday.
That statement was an apparent nod of support to Macron, who last week said that Europe has to
"protect ourselves with respect to China, Russia, and even the United States of America."
Europe cannot do so, he said,
"unless we decide to have a true European army."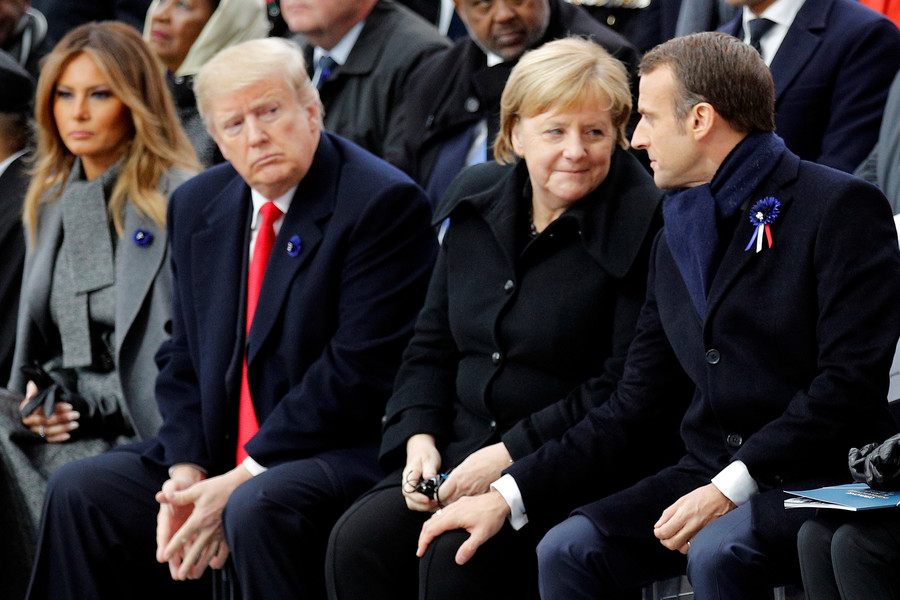 Macron's statement didn't exactly sit well with US President Donald Trump, who lashed out at his French counterpart on Tuesday and noted that France's problem during World War II wasn't the US, Russia, or China – it was Germany.
"They were starting to learn German in Paris before the US came along,"
he tweeted.
However, Macron seems entirely unfazed by events of the past, as he and Merkel were
pictured
hugging and holding hands at the unveiling of an Armistice centenary plaque last week near Compiegne, France.
Meanwhile, historian and international affairs specialist John Laughland told RT that the
"usual story"
that France was liberated by the Americans is
"only partly true,"
while also slamming the notion of a European military as being
"totally absurd."
"The idea of the European army is a complete fiction; there's never been a European army and there cannot be a European army,"
he said.
Laughland added that the EU cannot legally be independent from NATO unless it changes its treaties.
Macron and Merkel aren't the only ones to call for the creation of European armed forces. EU Commission President Jean-Claude Juncker was previously widely criticized for making the same suggestion, particularly by the UK, a close ally of the United States. However, Britain's impending exit from the EU would take the bloc's biggest critic out of the equation.
SOURCE
https://www.rt.com/news/443876-merkel-european-army-macron/