It is almost unheard of that any country, even with financial authorizations lagging, closes its Embassies. It just isn't done. Yet Israel is doing so.
This is supposedly a Ministry of Finance issue but I've never heard of a nation closing ALL of it's embassies, never. Not unless they're going to war.
Breaking! Israel Closing All of Its Embassies Worldwide Effective Immediately
All Israeli embassies and consulates around the world shut down early Wednesday,
The closure came into effect at 1 a.m on Wednesday morning Israel time.
The word coming out of Israel is that a dispute with the Finance Ministry over expense stipends paid to envoys, is the reason Israel shut down all it's embassies world wide.
But if WWIII was about to begin, would they announce that, or would they mislead the civilian populations around the world as they prepare?
Considering this was announced just 9 hours prior to Israel shutting down it's embassies, you have to question this action. Israeli embassies said to ramp up security amid fears of Iranian attack.
A report by the Kan public broadcaster Monday said that Tehran has been emboldened by its devastating attack on Saudi Arabian oil installations last month, and was plotting an attack against Israeli targets.
Kan said officials were concerned that Iran — now more "aggressive and creative" than before — might choose a target outside of Israel.
Israeli leaders in recent weeks have increasingly warned of a growing security threat from the Islamic Republic.
The media is full of lies and half truths. Do your own research and draw your own conclusions on this report. You and your loved ones lives may depend on it.
Is World WarIII about to errupt? Be prepared.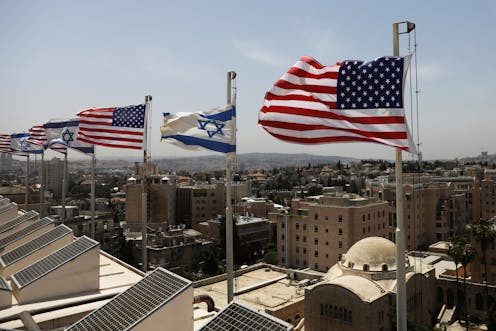 I found this over at Hal Turners Website.
The state of Israel is CLOSING all of its foreign Embassies, worldwide, effective immediately. No consular services will be available and no persons will be permitted entry until further notice.
Ambassador Joel Lion, the Israeli Ambassador to Ukraine, says this is due to a Ministry of Finance decision, but history suggests something different: Something HUUUUUUUUGGGGGGEEEEE is about to take place.
Doctor Video)
Ambassador, do I understand you correctly that you are closing the Embassy of Israel in Ukraine for uknown period of time?
— Александр Яневский (@yanevskyy) October 29, 2019
Joel Lion
Verified account
Due to the decision of the Ministry of Finance to breach understandings and to alter a protocol that has been in place for several decades, we are forced to close our Embassy.
No consular services will be provided and no one will be allowed to enter.
1/2


— Joel Lion (@ambassadorlion) October 29, 2019
It is almost unheard of that any country, even with financial authorizations lagging, closes its Embassies. It just isn't done. Yet Israel is doing so.
Is this part and parcel of the ALLEGED nuclear "false flag" said to be in the works against Seattle, WA and Los Angeles, CA for this Sunday, November 3? Unknown.
Does this have something to do with Diplomatic Cables uncovered in the lair of ISIS Leader Al-Baghdadi? Diplomatic cables between Baghdadi and the US State Department were seized by US Special Operations Forces during the raid that killed Baghdadi over the weekend. If Cables were found to the US State Department, were any others found to and from Israel?????
One off-the-wall claim are those rumors that Israel had a nuke stored in strategic embassy basements around the world as a blackmail option. Will those nukes be detonated? Unknown.
This is very unusual and very disturbing. Clearly something very big is up. Endeavoring to find out what it is.
UPDATE 11:03 PM EDT –
Just a reminder.
We have two Aircraft Carries operational, one in Asia (based out of Japan) and one in the Arabian Sea. NOT A SINGLE OTHER US CARRIER can put to sea at the moment. 11 carriers and only two are capable of deploying at the present time.
If anybody is inclined to do something the timing is pretty good if they want to do it at the moment.
We are living in unprecidented times, the New World order is moving forward at light speed, do not under estimate their determination. prepare for the worst, pray to God for the best!
Renea Thomas The Truth Factor: Israel closing Embassies world wide for strike
This is SERIOUS.
There is something very sinister taking place around the world…
SOURCE
https://beforeitsnews.com/alternative/2019/10/world-war-israel-closing-all-of-its-embassies-worldwide-effective-immediately-wwiii-3703660.html